Automatic machine for disposable degradable paper straw
Paper straw machine features: 1. Food grade adhesive is more environmentally friendly. 2. Customized adhesive device is not required. 3. The frequency conversion speed regulation performance is stable. 4. Servo motor drives multi cutter cutting system. 5. The diameter of the paper straw can be 5mm-10mm.
Description
XY-JNZG high-speed paper straw machine integrates paper feeding, gluing, winding and cutting, and is equipped with a CNC multi knife cutting system to cut finished paper tubes online. It is applicable to the production of paper straw of various types and specifications, such as 5mm, 6mm, 8mm and 10mm in diameter.
1. The machine is controlled by PLC, and the host is equipped with frequency conversion speed regulation. The human-computer interface is a touch screen, which is simple to set and easy to operate.
2. The cutting part adopts a multi cutter cutting system, and the servo motor tracks the cutting, which is more accurate, time-saving and efficient.
3. The body and main accessories are made of stainless steel to ensure product hygiene.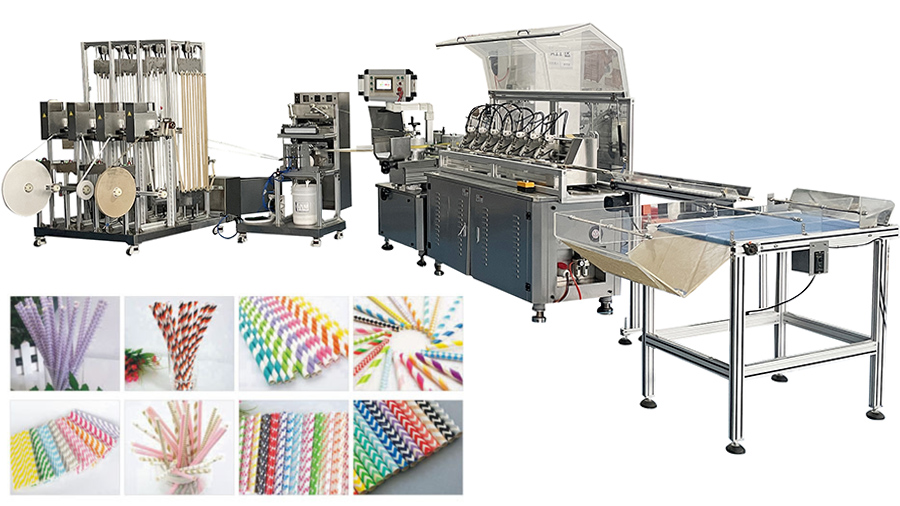 Specification
| | |
| --- | --- |
| Paper layers | 3 layers |
| Inner diameter of coiled pipe | 4.7-12mm |
| Wall thickness of coiled pipe | 0.5-2mm |
| Steady speed | 30-40m/min |
| Pipe cutting system | Servo motor tracking online cutting |
| Gluing method | Single and double sides |
| Power Supply | 380V three-phase 50HZ |
| Operators | 1-2 persons |
| Paper holder, rubber holder | 3 layers |
| Belt | 3 |
| Rod core | 2 sets |
| Operating area | 3500*1500*1200mm |
| Main motor | 1300kgs |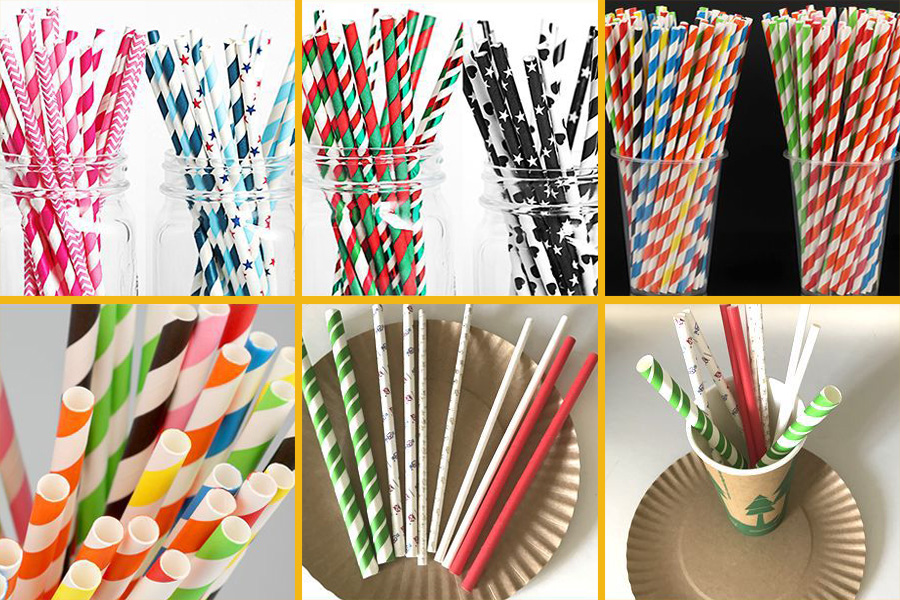 Details
1. The performance of the paper straw machine is stable and durable, the setting and operation are simple and convenient, and the operation method is easy to learn and understand.
2. The machine adopts high-quality heating core, with stainless steel surface, long service life and good heating effect.
3. The material of the paper straw machine is hard, and it is made of new materials, with a long service life.
4. The final product produced by the paper straw machine is of high quality, and many years of industry experience has created high-quality straw.
5. Before leaving the factory, every detail of the paper straw machine has been strictly inspected.
6. Each high-quality paper straw machine originates from every exquisite detail.