Automatic paper lid forming machine for cup and bowl
Product introduction: ZGJ-200 paper cover machine is widely used in ice cream cups, soup cups, coffee cups, etc. This machine is the latest developed by our factory. It does not require pipe cutting, pipe forming and hot melt adhesive. Fully automatic paper feeding.
Description
With the rapid development of the economy, people's quality of life is constantly improving, and a large number of fast food products have emerged under the impetus of multiculturalism, which require disposable containers to be served. This disposable container is widely used in cup noodles, instant coffee, milk tea, etc. In order not to expose the liquid or contents inside, the container lid is used. The general lid is made of plastic, but this plastic product and its not easy to be decomposed, recycling is difficult, causing a great impact on the environment. In order to solve environmental problems, we have developed a variety of lid making machines for paper cups and bowls.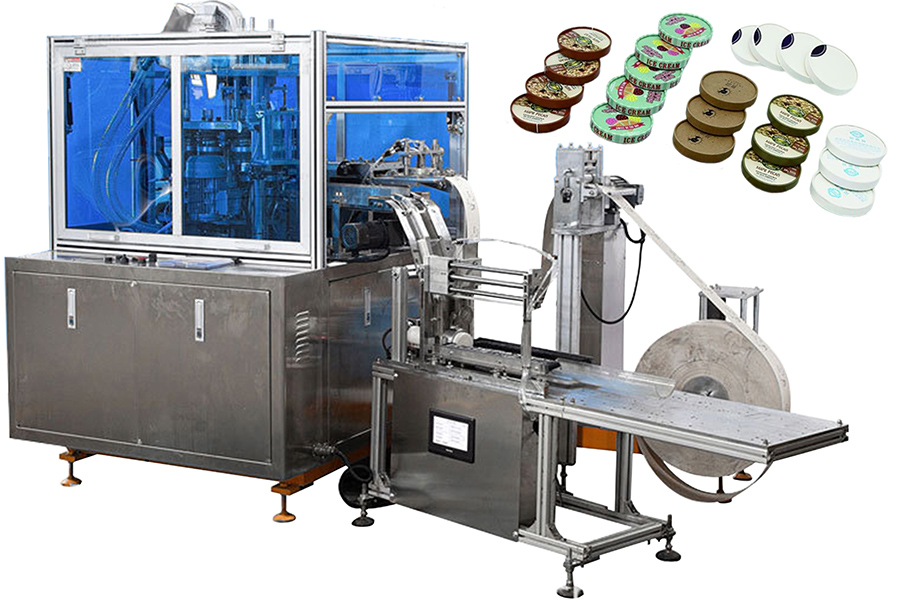 Specification
Applicable paper
Single & double laminated paper,

coated laminated paper,

glazing laminated paper (250-350g/sqm)

Lid size
Height 8-15mm, diameter 40-145mm
Forming speed
70-100pcs/min
working voltage
AC380V/50HZ
Machine power
10KW
Machine air source
0.2CBM/min
Package size
1920*1650*2000mm
Machine weight
2100kg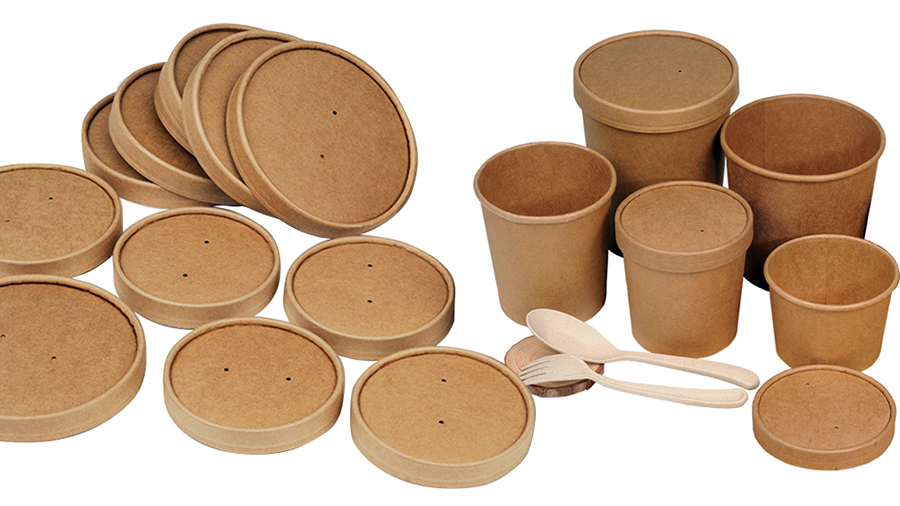 Feature
1. The material used in this paper lid machine is paper pieces, while the material of other paper lid machines is paper tubes. Paper tube material machine requires more supporting equipment. Therefore, this paper lid machine can greatly reduce production costs and simplify the production process.
2. The production speed of this machine has been improved, the speed is 70-100pcs/min.
3. This is a PLC programming control, each station through the encoder to achieve positioning of the automatic paper lid making machine. The process flow of the machine is as follows: paper suction → paper feeding → paper tape is rolled into paper sleeve → ultrasonic bonding → bottom paper feeding → bottom folding → high temperature heating → knurling → crimping → material receiving. The whole production process is safe and pollution-free, without glue spraying, and saves a lot of costs. And the finished cover has three layers on one side, which is high in strength and will not leak.
4. The paper lid molding machine adopts the light control contactless switch to detect abnormal work. When there is a fault, it will automatically alarm and stop to protect all parts of the machine from collision, improving the stability and life of the machine.
5. If the machine stops due to the fault alarm, the cause of the fault will be displayed in the touch screen, which is convenient for the troubleshooting of the fault.