Automatic paper bowl molding machine salad bowl machine
XY-ZWJ-185OPEN CAM Paper Bowl Machine has advanced design and intelligent program, more reliable and durable, competitive price. Can make kraft paper bowls, coated paper bowls, gold foil paper bowls, aluminum foil paper bowls.
Description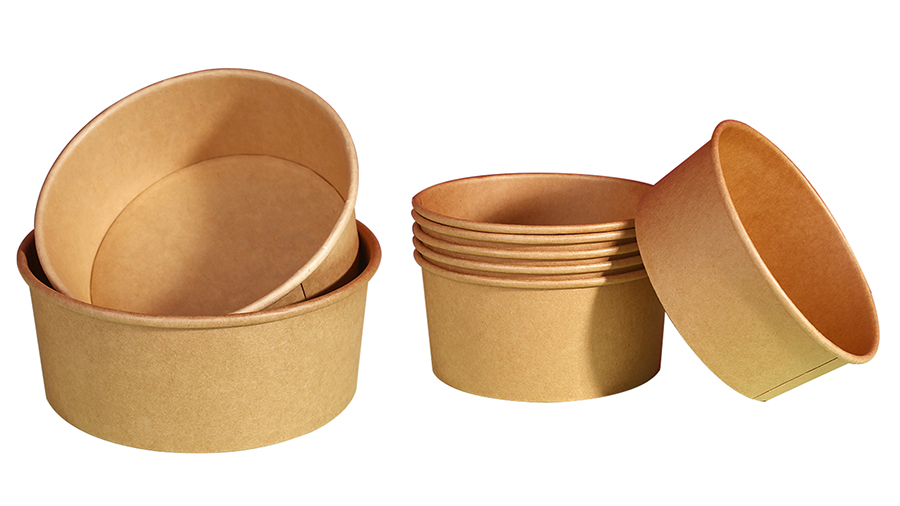 1. PLC program control is simple and intelligent.
2. The sensor detects all steps. The fault guide guarantees the quality of the cup and the life of the machine.
3. The stepper motor controls the bottom feeding, and the precision is reliable. One cup fan cuts one chassis without waste.
4. Open cam (8 grades), easy maintenance, stable and reliable.
5. Remote control, easy to control and adjust.
6. The high-quality shaft and gear drive the movement, which is more stable than the chain system.
7. High-quality electrical components, long life.
8. Separate cam and link drive knurled crimping and heated parts keep the machine stable and easy to maintain.
9. The working power is only 5.5KW, which saves the cost.
10. Only one main turntable, more efficient and reliable.
11. Automatic lubrication system (self-lubricating).
12. The robot pushes the cup directly onto the main mold.
13. Advanced bottom knurling system, reliable and long service life.
14. The sides of the cup are sealed with ultrasonic or copper strips.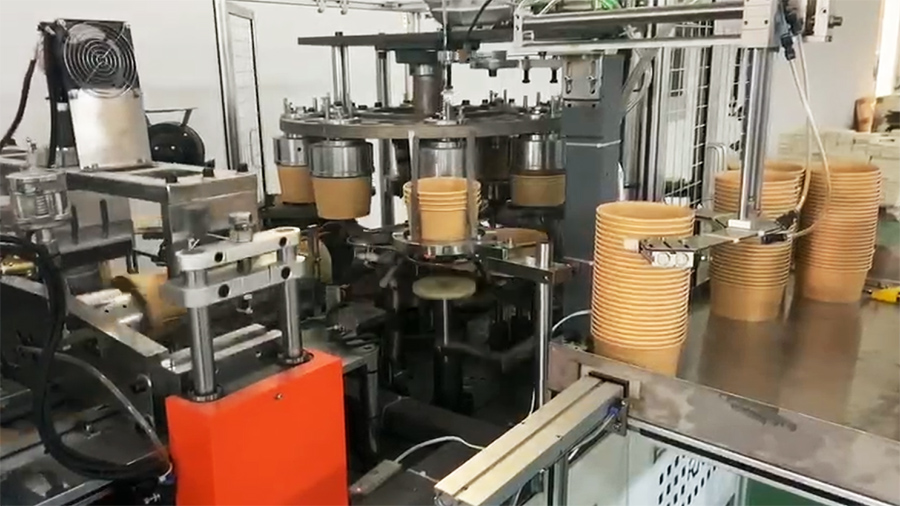 Specification
Machine Specification
Machine model
XY-ZWJ-185OPEN CAM Paper Bowl Machine
Production speed
50-60pcs/min
work energy
11-14KWH,
Voltage requirements
Three phase 380V
machine weight
3500KG/3200 KG
Machine size
2750 x 1550 x 2100 mm
Working Components
Product name
Model
Brand
Air compressor
Operating air pressure 0.6Mpa,  Working air volume 0.6m³/min
Air switch
3P63A
Schneideir
1P40A
AC contactor
N0910
N3210
Power Supply
150W
Relay
Dinkle
Magnifying plate
8P
Solid state relay
Juzlong
Radiator
Two plug row
Warning lamp
BK-J
Neutral terminal
00:00:00
Auxiliary F4-11
Time Relay
AH3-3 10M 220V
 Schneideir
Import relay
RXM4LB2P7小14AC22
Servo motor
MS1H4-75B30CB-T331Z
Inovance
Server Driver
SV630AS5R5I
Motor wire
S6-L-M107-5.0
Encoder line
S6-L-P124-5.0
Plug
DB44P
Touch screen
D0P-107BV
Delta
Communication line
DOP-DVP 5M
Inverter
2.2K
Controller
DVP60ES200T
Temperature module
DTE10T-N
Temperature module
DTE20V
Terminals
JH9-1.5
JH9-2.5
AK2.5
AK6
AK2.5-PE
Short circuit
10位
Five button box
2nd gear knob
Self-recovering button
Green button
Red button
Yellow button
Encoder
ME38S6M-1000R24C3K2
MOGOK
Photoelectric switch
ES18-D01NK-MB
Baideli
441
Panasonic
442
proximity switch
TL-Q5MC1-Z
Omron
Screw thermocouple
K-type 1.5 meters
Screw couple
WRNK-591
Plastic plates
600*800*8
Corrugated pipes, wires, connectors, etc.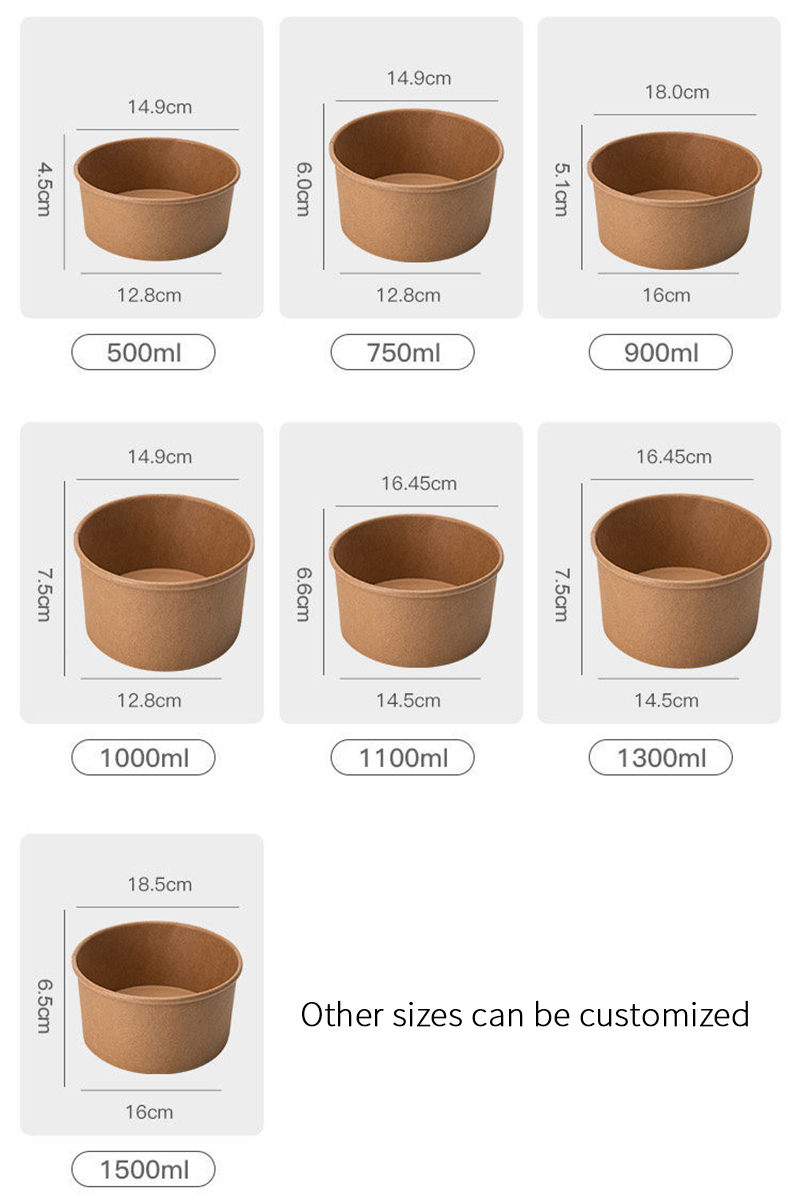 Details