High speed automatic disposable paper plate making machine
High-speed automatic paper plate machine is widely used to produce plates made of paper or aluminum foil. Round or square plates can be produced by changing moulds. The machine uses a fast oil pressure system, which is faster, more environmentally friendly and more energy-saving than the air pressure system.
Description
XY600Y high-speed intelligent paper plate machine adopts linear forming, that is, feeding-forming-closing in a straight line. Compared with the traditional paper plate machine, it is stable, efficient and labor-saving.
XY600Y is a hydraulic dual-station paper plate machine, each station is controlled by an independent motor, which runs independently and does not interfere with each other, realizing that one machine can produce paper plates of different sizes and styles at the same time.
The main principle of the machine is the hydraulic system, and the main motor drives the machine mold up and down. The hydraulic system is stable and easy to operate.
The machine is controlled by PLC, with full-process photoelectric tracking and monitoring, automatic safety and intelligent production, and can be directly matched with assembly line production.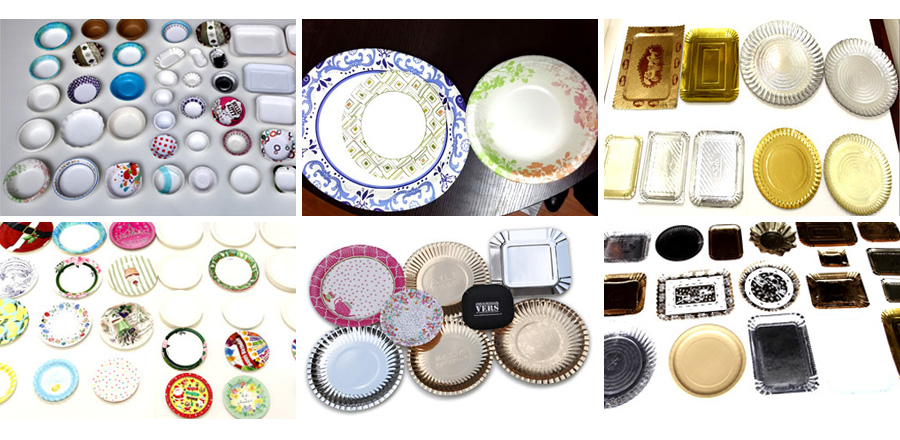 Specification
| | |
| --- | --- |
| Paper Plate Size | 4-12.5" |
| Paper Grams | 100-800g/m2 |
| Paper Materials | Origin paper, whiteboard paper, white cardboard, craft paper aluminum foil paper or others |
| Capacity |  Double Stations 40-110pcs/min |
| Power Requirements | 380V 50HZ |
| Total Power | 8KW |
| Weight | 1600kg |
| Specifications | 3500×1300×1900mm |
| Air Supply Requirement | 0.4Mpa, 0.3cube/min |
| Other Notes | Customize |
| Oil Cylinder | ML-80-150-5T-X |
| Cylinder Stroke | 150mm |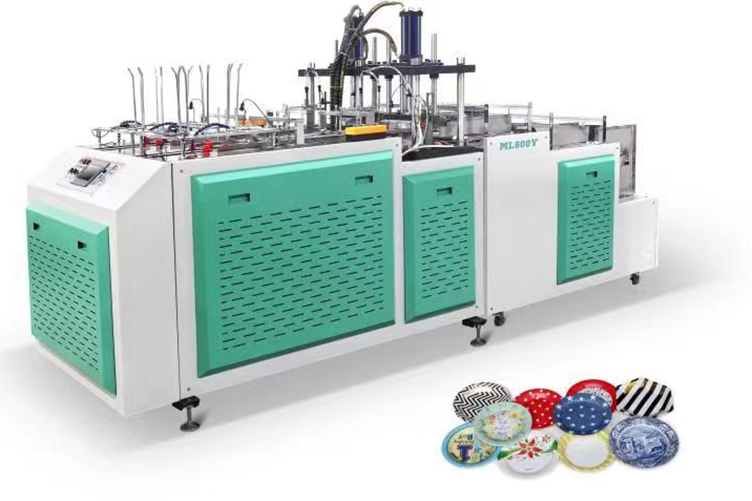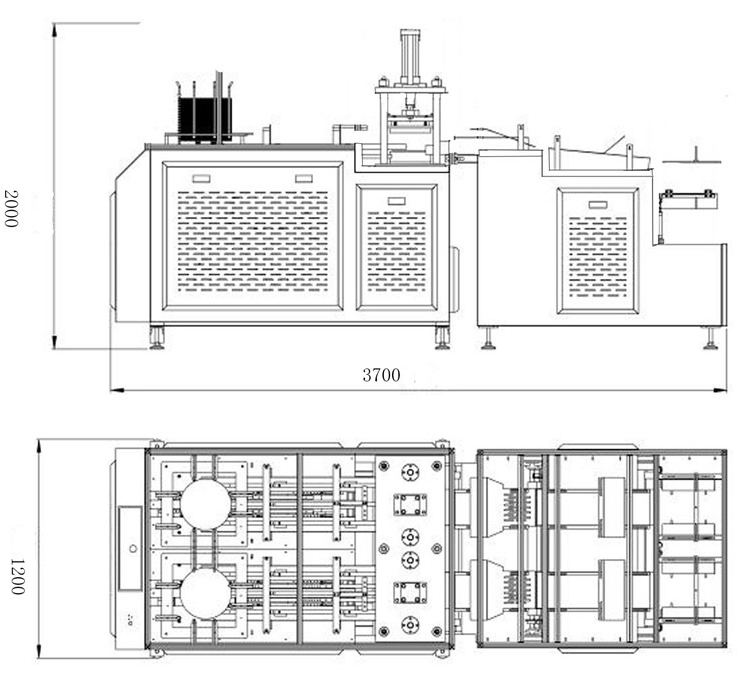 Details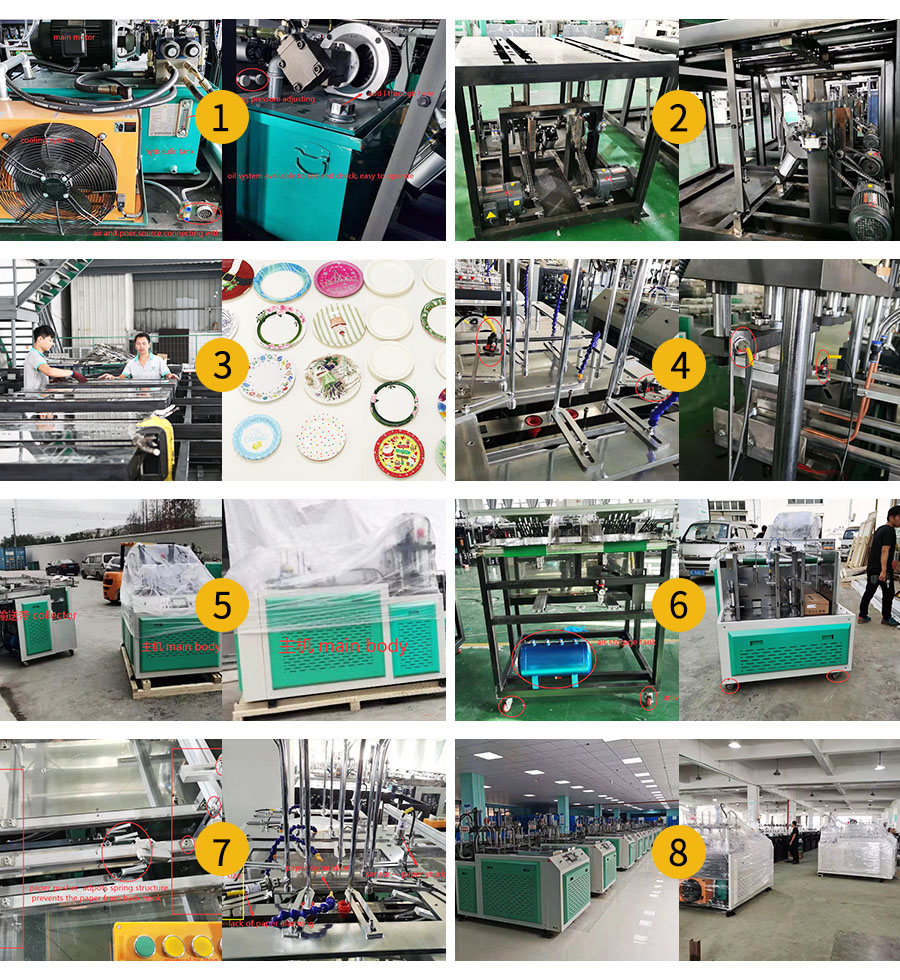 1. Paper plate machine adopts hydraulic system, compared with traditional plate machine, has the advantage of stable forming, high efficiency and energy saving.
2. Two stations working separately, one machine can produce different sizes and shapes plates at one time.
3. Forming in a straight line, has stable running and high efficiency advantages.
4. Paper plate machine adopts photoelectric tracking, automatic counting and collecting, machine will alarm and automatic stop in case of emergency, achieve safe and intelligent production.
5. Paper plate machine main body and the collector part can be separated, it is easy to place and to save space.
6. Collector with air storage tank to make the machine run more stable, feet use universal wheel, the height of the machine can be adjusted, it is very convenient to connected with the production line.
7. Paper feeding part adopts aluminium profile, which is convenient to adjust the size after changing the mold. It is easy and simple to operate. Mold uses carbon steel, compared with aluminum alloy material, it is not easy to be deformed, mold surface with anti-rust plating.
8. Paper plate machine with paper sucking switch, saving power and energy. Machine panel and body cover can be customized.